Coordinated action to transform education. What's in it for teacher representatives?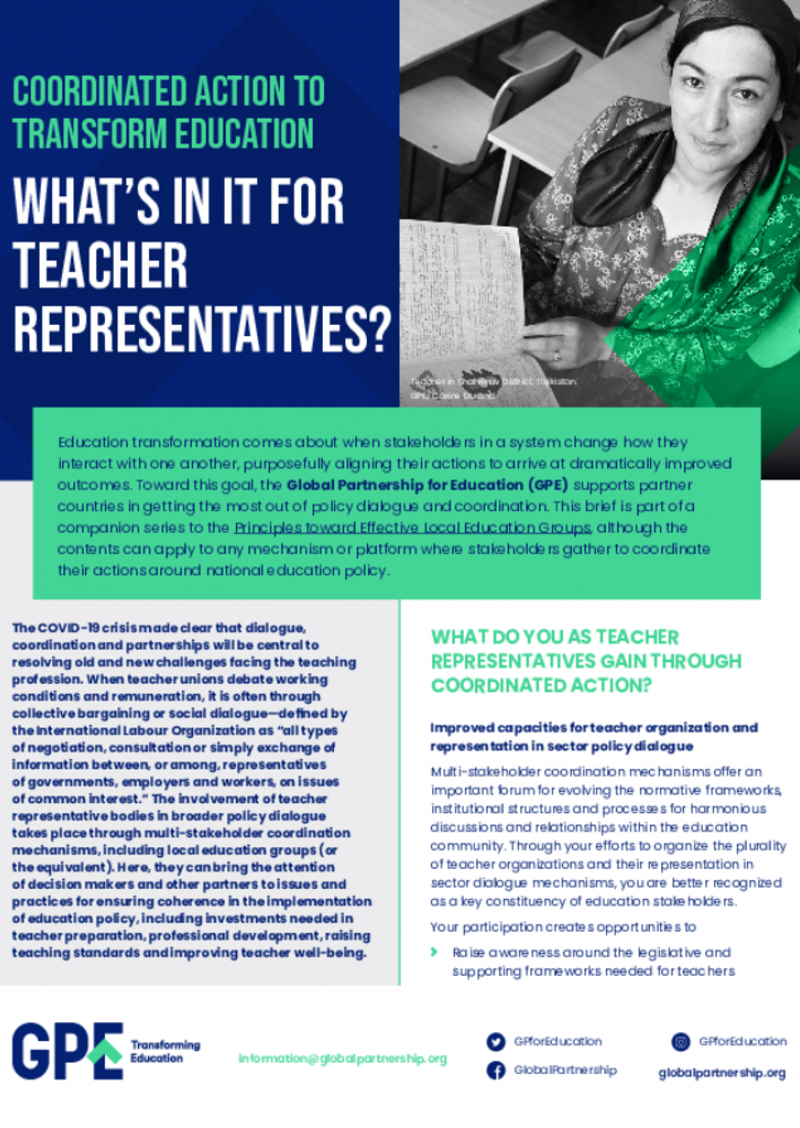 Research
Materials
Brief

2023

United States

4

Restrictions apply: check source
This briefs presents what teacher representatives gain through coordinated action. The involvement of teacher representative bodies in broader policy dialogue takes place through multi-stakeholder coordination mechanisms, including local education groups (or the equivalent). Here, they can bring the attention of decision makers and other partners to issues and practices for ensuring coherence in the implementation of education policy, including investments needed in teacher preparation, professional development, raising teaching standards and improving teacher well-being.
Research area
Geographic Topic